According to a recent Markets and Markets study, the market for North American healthcare cloud computing will grow substantially in the coming years, from just over $28 billion (USD) in 2020 to around $65 in 2025. The drivers of this growth include:
Ongoing trends toward aggressive technological and infrastructure upgrades across the healthcare industry, in large part aimed at effectively managing the increasing amount of data being collected and stored in support of shifting care models
Increased focus on digitization of data, which pushes on-premise storage capacities beyond a workable for processing and, by extension, cost-effectiveness
Increased deployment of cloud-based solutions to improve the care process.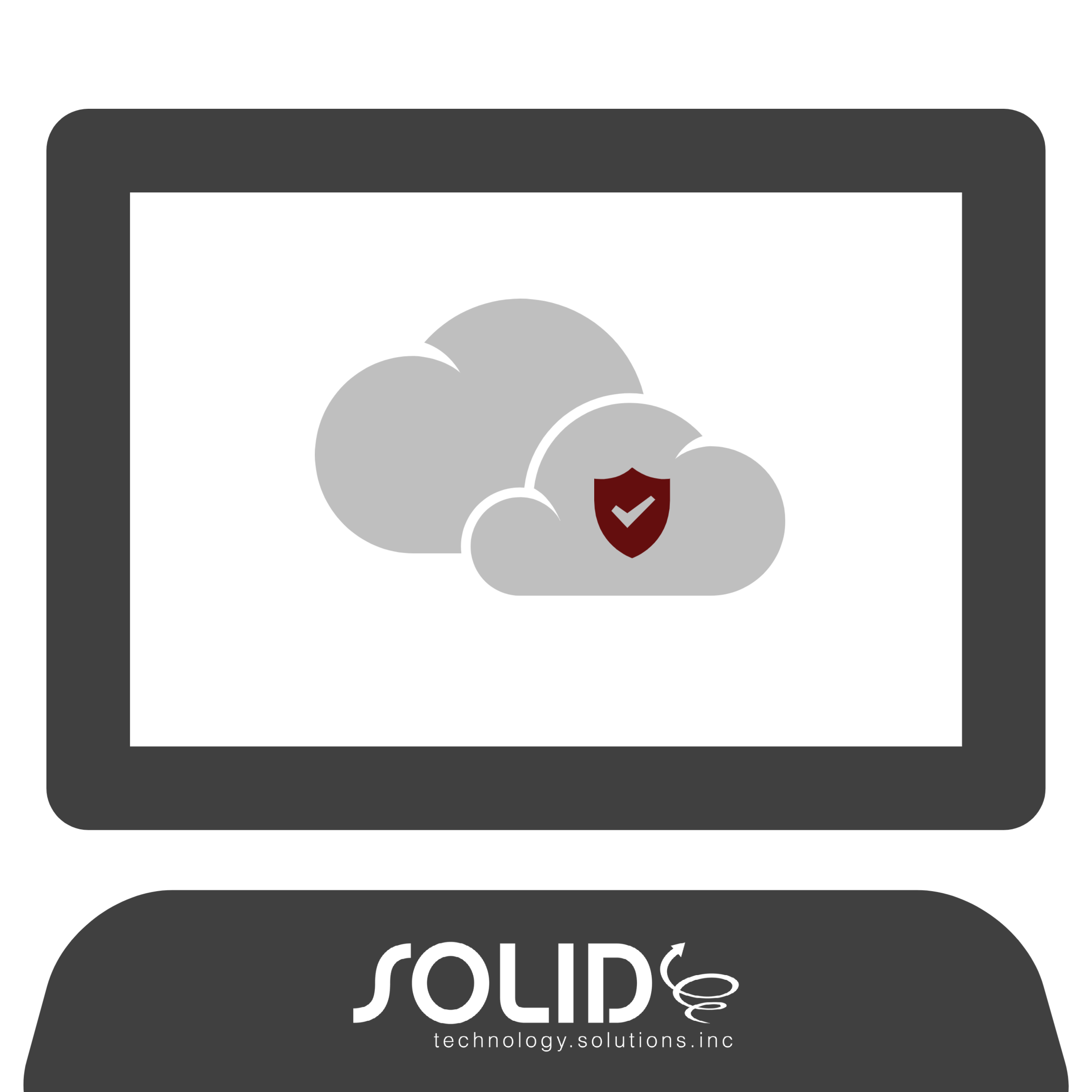 All these factors have, of course, been pushed forward dramatically by the impact of COVID-19. As a Frost & Sullivan Executive Brief concludes, "telehealth adoption overall has been accelerated by approximately two years due to the COVID-19 crisis." Organizations that had initiated a transition to a cloud infrastructure have been shown to navigate the disruptions associated with the pandemic more readily than those still considering a move.
As the Markets study concludes: "Cloud computing … enables all big data operations through the provision of large storage and processing power. Additionally, cloud-based analytical tools help providers better manage patients by transforming health data into actionable insights."
The Benefits of Healthcare Cloud Computing
A move to the cloud benefits both healthcare providers and patients. For patients, a cloud-based care process allows for almost instantaneous delivery of information and services. Enhanced promptness of response is complemented by an optimized patient engagement platform that provides patients secure access to their healthcare data and care plans.
For healthcare providers, the benefits of cloud-based services include:
Lowering of operational costs associated with computer resources like data storage and computing power and capacity
Scalability as the inflow of data in the form of EMRs as well as from healthcare applications and wearables increases
Interoperability, which makes patient data accessible throughout a healthcare system regardless of where the data originated or is stored
Analytics of patient and community data is enhanced by increased access to algorithms and tools designed to process large data sets quickly and accurately
Telemedicine capabilities enable healthcare providers to diagnose and treat patients in real-time and across geographic distances, remote patient monitoring (RPM) as well as post-treatment care plans while retaining affordable cost models
Democratization of patient data gives individuals more control over their health information, which has been shown to boost patient engagement and the effectiveness of patient education.
Healthcare and the Microsoft Cloud
Microsoft's Cloud for Healthcare empowers health team collaboration as well as improve both clinical and operational insights. It brings together the capabilities of Microsoft 365, Azure, Dynamics 365, Power Platform, and a rich portfolio of partner solutions that provide a robust ecosystem of end-to-end healthcare solutions. These include:
Personalized care opportunities
Care coordination
Care team collaboration
Patient insights
Continuous patient monitoring
Virtual health avenues
Enhanced clinical analytics
Enhanced operational analytics
Data inoperability.
It also provides tools to improve work-flow efficiencies and connect data across existing sources, allowing healthcare providers to adjust quickly to changing environments and work conditions. It also provides for integrating advanced messaging features, message delegation, and priority notifications that keep providers connected, current, and communicating about patient needs and risks.
Healthcare and Cloud Security
The average healthcare organization has 15 percent of its data-sensitive files exposed to cyberattacks. The global healthcare industry saw over 41 million patient records breached in 2019, and over 53 percent of healthcare organizations have reported some level of cyberthreat in the past 12 months. Medical and healthcare organizations are successfully breached almost 5 times more often than banks, financial services, and government organizations, sitting behind only businesses as the favourite target of malicious hackers. Not surprisingly, IBM rates healthcare as the most expensive industry for cost per breach, currently sitting at $7.3 million annually.
In other words, it is an understatement that data security is a critical concern for healthcare organizations planning a migration to the cloud.
Microsoft Azure complies with the data protection regulations detailed in the Health Insurance Portability and Accountability Act (HIPAA, 1996), the Health Information Technology for Economic and Clinical Health Act (HITECH, 2009), and the criteria outlined by the Cloud Security Alliance (CSA). Healthcare organizations have a choice to either implement Azure's proprietary .NET Services to secure seamless integration of public cloud-based applications or engage SQL Server-based data services to secure the entire infrastructure properly.
The bottom line: Microsoft's Azure platform allows healthcare providers to share information effectively and efficiently while ensuring that all digital medical data remains private and secure.
Final Thoughts
The imperative to move toward healthcare cloud computing is not new. As Frost & Sullivan underscore, "[w]hile the crisis has shown the value of cloud in business continuity and disaster recovery, in 2020, the view was already shifting to cloud as a technology enabler to drive healthcare transformation."
What the current crisis has shown, however, is that healthcare organizations need to "accelerate some of the ongoing trends in healthcare data management to support fluid data movement, flexible access, interoperability and swift scale-up of innovative applications to support patient interactions. The shift from on-premises data centers to cloud-based solutions enables many of the capabilities needed to address these ongoing trends and the challenges healthcare organizations face during the COVID-19 crisis."
As the inevitability of moving from a traditional computing infrastructure to a cloud-based platform becomes clear, be sure to look for a provider with the expertise and experience to make the migration as seamless as possible. At Solid Technology Solutions, we know the future of healthcare depends on harnessing the cloud's power for the good of your patients, and we are committed to ensuring that the future of our clients is one defined by peace of mind. Our team will manage the process from beginning to end, ensuring that your new cloud infrastructure is up and running perfectly, on time, and within budget.
When you partner with SolidTech you get peace of mind knowing Edmonton's best and brightest are working to make your technology an asset, not a cause for stress.
Is your company prepared for a possible cybersecurity breach?
What Other Alberta Business Owners Are Saying About SolidTech...