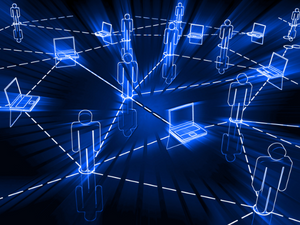 Are you looking to automate your business processes with technology? Your business has many areas you could automate. From analytics to project management, repetitive tasks, and mundane work are the perfect candidates for business process automation.
Identify Inefficiencies in Workflows
What parts of your operation can benefit from business automation? Several areas universally benefit from automation. These areas involve tasks that are tedious for humans.
Repetitive Tasks
Do you have multiple departments doing the same repetitive task? Automating them can save time in numerous areas of your business. Manual tasks also provide ideal candidates for automation.
Data entry, inventory management, and scheduling are three main areas where many businesses save time through automation. 
Time-Consuming Busy Work
If a task is time consuming and always the same, you don't need a human doing it. If your employees have created standard operating procedures for a job, see if it can be automated. 
Error-Prone Processes
AI can likely do better at tasks that frequently suffer from human error. Using software or machine learning to automate the task increases productivity through error reduction. It also means you better utilize your specialized talent.
Start with Analytics
To automate your business processes, start with analytics. A business can only survive or grow with analytics. Knowing the state of your business and customers is vital for its success. Traditional ways are time-consuming and prone to error.
Emerging technology allows your business to collect and analyze large amounts of data efficiently and accurately. In addition, these tools often present the information in a single dashboard that makes it easy to read and implement.
The software you use should integrate into your existing or future processes. It's essential to ensure any person in the organization can access the data, rather than a single department.
Streamline Communication
Businesses spend a lot of time on communication. Collaborative heavy industries are particularly susceptible to this weakness. Status updates are the bane of productivity.
With the right software, you can automate reviews, updates, and workflow requests. The best communication platforms provide video conferencing, instant messaging, and emails all in one place to reduce transition times.
Reduce Administrative Burden
Invoicing, generating reports, and managing expenses are fundamental processes for your business. But they consume a lot of time.
Automating tasks like payroll, accounting, and expense reports frees time for administration and human resources. This means they can help manage employees and solve problems instead of doing paperwork.
Simplify Project Management
Businesses can automate many project management duties. For example, some tools allow employees to assign and schedule in one place. Other tools can automatically establish workflows based on business goals.
Some project management software tools give you communication, task management, and file sharing all on one platform. This allows project managers to spend more time strategizing and leading employees.
Leverage Automation for Business Growth
With so many options, you can automate your business processes with technology that works for you. With the ability to automate many areas, your management and specialized talent can focus on customer satisfaction and increasing sales.