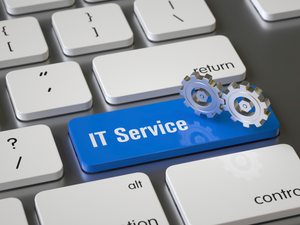 Companies may benefit from a variety of services that a managed IT provider can offer, including higher productivity, cost savings, enhanced cybersecurity, and access to professional advice. These services can aid businesses in operating more effectively, reducing IT expenses, enhancing cybersecurity, and gaining access to professional advice. Managed IT services may be tailored to fit the particular needs of different organizations.
Top five ways managed IT services can help your company 
Enhanced efficiency: By proactively monitoring and maintaining your IT systems, managed IT services may help your organization function more smoothly. Possible problems may be found and fixed before they disrupt your company's operations. You can also benefit from access to a group of knowledgeable IT specialists that can assist in optimizing your IT systems for maximum performance.
Savings: Hiring and training internal IT workers is expensive. You can cut costs by outsourcing your IT operations to a managed service provider. Additionally, managed IT services let you save upfront expenses on expensive hardware and software by only paying for the services you use. This can assist in lowering total IT expenditures and enhancing budget planning. 
Enhanced cybersecurity: For companies of all sizes, protection is a major priority. Managed IT services may increase the security of your IT systems by delivering frequent security upgrades and keeping an eye out for possible threats. This can aid in defending your company against data breaches and cyber-attacks, which can be expensive and harm your reputation. 
Expert guidance: Managed IT services give you access to a team of experienced IT professionals who can provide expert guidance on various IT-related issues. This can be particularly valuable for small businesses that may not have the resources to hire a full-time IT staff.
Customization: Managed IT services can be tailored to meet your business's specific requirements. This means you can choose the level of support and services that best fit your budget and business needs.
Managed IT services can provide various benefits to businesses, including increased efficiency, cost savings, improved cybersecurity, and access to expert guidance. By outsourcing your IT management to a managed service provider, you can focus on running your business while enjoying the peace of mind that comes from knowing your IT systems are properly maintained and secured.